InterPride Hires First-Ever Executive Director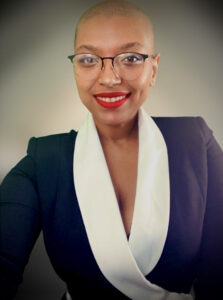 InterPride Hires First-Ever Executive Director
Jillian (Jay) Watts will support the international organization's work to empower Pride organizers across the world
FOR IMMEDIATE RELEASE:
Media Contact: Amy Adamle
Phone Number: +1-651-788-6701
Email: [email protected] 
Website: www.InterPride.org
Oct. 11, 2022 — InterPride, the international organization that brings together Pride organizers from across the world, is announcing the hiring of its first-ever executive director. Jillian (Jay) Watts (she/they) will be responsible for championing and elevating the organization's brand. They will ensure strategies are effectively implemented to serve the impact of global Pride organizers through InterPride's fundraising, communications, human resources, technology and events.
"This is a historic moment for InterPride as we usher into our 40th anniversary. Bringing on Jay as the first-ever executive director demonstrates the growth of this organization and the meaningful support we offer Pride organizers around the world," InterPride's Co-President Linda DeMarco said.
Watts has championed diversity, equity and inclusion in their previous professional roles. They bring to InterPride more than a decade of experience in organizational management, administration, fundraising, policy and practice.
Watts' background will ensure that the culture at InterPride is sensitive to the ever-growing spectrum of diversity, equity and inclusivity in a sense that honors how sexuality and gender intersect with various other realities.
"We celebrate this year four decades of relentless work by global volunteers who challenge status-quo, honor the past, celebrate the future and make things happen. Jay's dedicated focus will support InterPride to keep up with the global needs of our membership," InterPride's Co-President Hadi Damien said.
Watts is a certified clinical sexologist and founded "The Center for Empowered Sexual Wellness", serving as its Chief Executive Officer. Watts will receive their Ph.D. in Human Services from Walden University later this year.
"I'm extremely excited to take on this new role and connect with Pride organizers around the world," Watts said. "I believe whole-heartedly in our mission to connect, grow and support Pride organizers globally."
For more information, please contact Amy Adamle at [email protected] or +1-651-788-6701.
Note to Editors:
InterPride brings together Pride organizations from around the world, as well as regional, national and local Pride networks to collaborate, share knowledge and hone global sensitivities about the numerous realities of Pride organizers. InterPride's membership accounts for over 352 organizations in over 70 countries and impacts millions of individuals worldwide. InterPride owns and licenses WorldPride, produces InterPod the podcast and publishes PrideRadar which offers a world overview of Pride organizers.
For further reference, please check out: https://www.InterPride.org.
###